Good evening, peoples!
Today I bring you another review post, because, some time ago I was sent a glass tile necklace from
Moodies By Jen
.
It's actually a bit greener than the pictures portray, but you know how it is with trying to capture things on camera. It just doesn't never does the actual thing justice, does it?
I liked this particular one because of the unicorn, and optimism in the "keep on dreaming" line.
The chord material is rather peculiar. It's rubbery - which is kind of weird for necklace stringing. I guess the black chord just doesn't look as classy as a traditional chain. It works though and at least it isn't scratchy on your neck like some chain necklaces.
The pendant itself is solid, as it's a glass tile. The chord is fastened together okay enough, but it isn't nearly as tough.
I believe this is the signature of the creator.
I like this necklace, overall. It's cute, unique and "me".
While we're on the same topic, as I was just looking through the Moodies By Jen Etsy shop again, I came across this.
I swear if I were to buy another necklace from this shop, I'd definitely get this one.
It's perfffff, and also very "me". As much as I like the one I was sent, I wonder how I missed this one. *scratches head*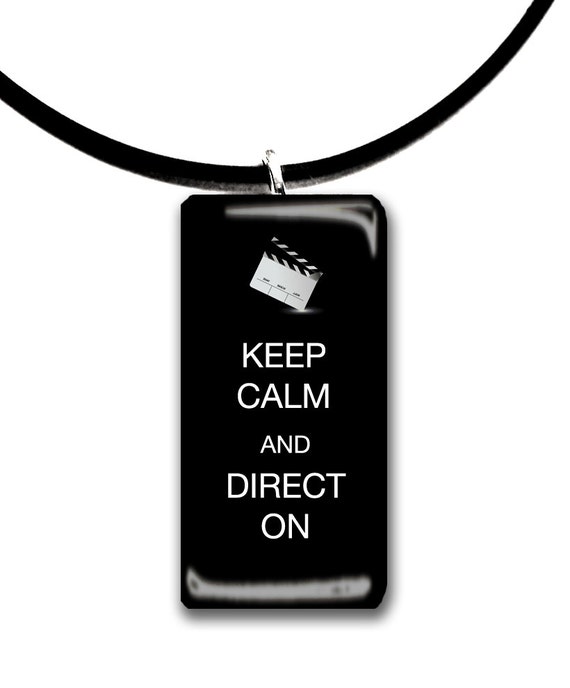 So, overall, these are cool pieces of jewelry. On the more simple side, but fun and nerdy.
Check out the
Moodies By Jen
. shop and you'll find scores of other "Keep calm and..." tile necklaces.
Scores
is
not
an exaggeration, either.
Blessings,
Note: I was provided this item from Moodies By Jen in exchange for my honest review.